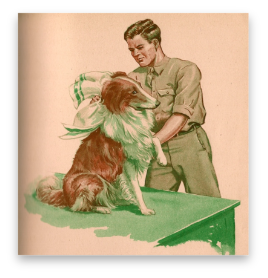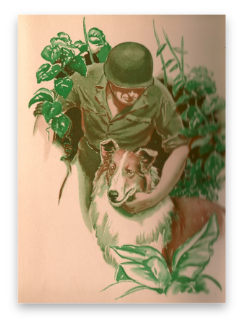 These are examples of the illustrations found in Harry Miller's
Gallery of American Dogs
.
The profile on each breed includes a headstudy done in a studio by award-winning photographers. For each breed there is also a drawing by Paul Brown, one of the most talented of all dog artists.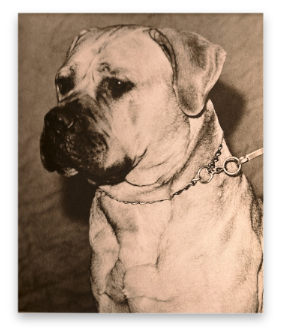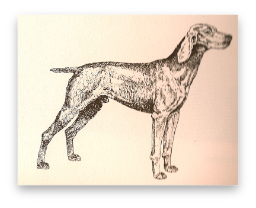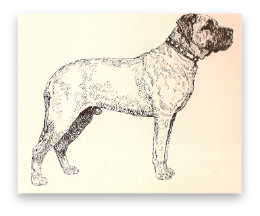 The scans below of the Cocker Spaniel, Brussels Griffon and Fox Terrier pictured below are from S.M. Lampson's
The Country Life Book of Dogs.
These excellent illustrations are done by Bridget Olerenshaw.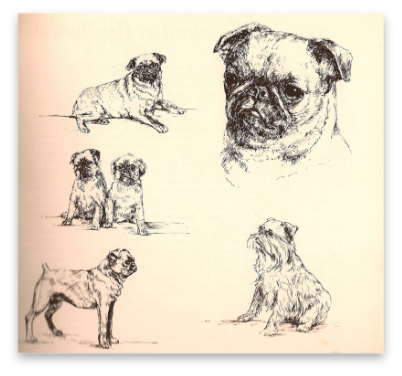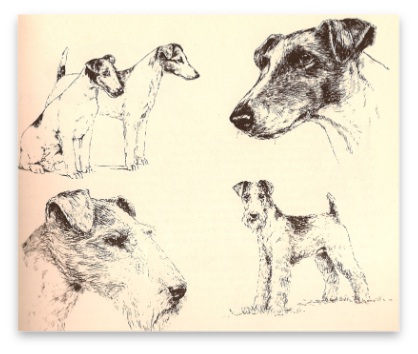 Two books that should be in every dog book collection are the National Geographic Society's
Book of Dogs.
The first one was published in
1919
and the next in
1958.
They are magnificent tributes to canine literature. They are tops in writing, photos and illustrations. Below you will find sample illustrations from both volumes.